It probably comes as no surprise to most of us that history is very important to us here in Lancaster County. So important, in fact, that Lancaster County's Historical Society and President James Buchanan's Wheatland are working together to recreate Wheatland into an entire campus dedicated to Central Pennsylvania history.
Here is the press release they posted on their website regarding the campus:
The Lancaster Campus of History
LancasterHistory.org—Lancaster County's Historical Society and President James Buchanan's Wheatland—has experienced more than a decade of pronounced change and growth, made possible by strong leadership, innovative educational programming, exceptional strategic planning,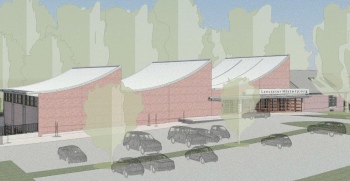 first-rate historical collections, and enthusiastic support from the community.
The Lancaster Campus of History will build on the strengths of LancasterHistory.org, and will transform Lancaster County's official historical society and Wheatland, a National Historic Landmark and the home of Pennsylvania's only U.S. President, into a new national model for historical learning and public programming. It will place Central Pennsylvania at the forefront of a movement exploring foundational themes of American history by demonstrating the relationship between local, regional, and national stories, events, and people, creating a center for critical reflection on America's past.
 The centerpiece of the Campus of History will be a 19,755-sq-ft addition to the headquarters of Lancaster County's Historical Society to accommodate expanded programming for both Wheatland and the Historical Society, new research facilities, new archival, library, and collection storage areas, exhibition galleries, learning centers, conservation space, and a multi-use educational auditorium.
Additionally, the project will include significant site enhancements to make the Campus more visitor-friendly, more park-like, and a model for responsible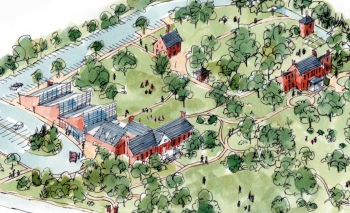 stewardship through a variety of "green technology" initiatives. The Campus of History, composed of Lancaster County's Historical Society headquarters and its new addition, as well as President James Buchanan's Wheatland, its outbuildings, and historic landscape, will offer a ten-acre park-like setting enhanced by the Louise Arnold Tanger Arboretum and the Wheatland Gardens.
Building on a solid track record of award-winning educational programs, LancasterHistory.org is well-positioned to explore historic themes and events under the rubric "County, Commonwealth, and Country." We are confident that the Campus of History will provide an engaging civics laboratory to investigate fundamental principles of American society and life at the local, state, and national levels that will lead citizens to a deeper understanding of important issues like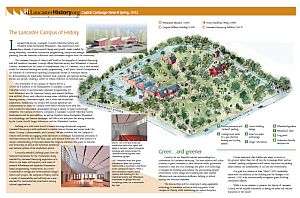 religious tolerance, the quest for freedom and democracy, as well as the American presidency and national politics of the antebellum period.
A recently-awarded challenge grant from the National Endowment for the Humanities, being matched by LancasterHistory.org supporters on a three-to-one basis, will support a new roster of research fellowships and expanded humanitiesbased programming. Furthermore, as a LEED (Leadership in Energy and Environmental Design) Silver-Level project, the Campus of History will be a model of sustainability and will help set a new standard for environmental preservation amongcultural organizations.