Historic Properties We have Been Involved In Restoring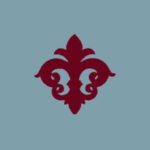 Converted into a single-family residence, this project was featured in Lancaster County Magazine and on Lynette Jennings Design on the Discovery Channel. This project won the 2000 C. Emlen Urban Aware for building preservation from the Historic Preservation Trust of Lancaster County.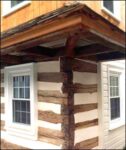 Located in Elizabethtown, PA, this project involved removing the 1950's asbestos siding to reveal the logs, making the second floor livable space, and converting the front room into an art gallery.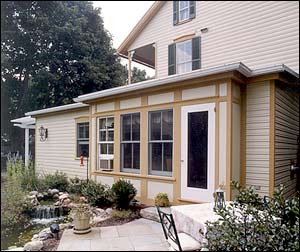 For this project, located in eastern Lancaster County, we built a sympathetic addition to match the original house. We also fabricated a custom kitchen to match the Victorian style of the house.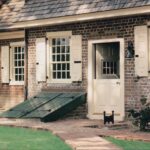 Built in 1725, this monogrammed house in New Jersey needed a complete historic restoration transforming the house back to 1725, correcting alterations from previous remodels. This project also involved extensive research into the appropriate materials, applications, craftsmanship, and styles to ensure a period-appropriate restoration.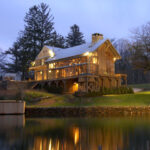 Circa 1850 Stone Bank Barn
This project converted the 150-year-old bank barn into a single-family residence, with new timber frame addition on the original tobacco barn foundation.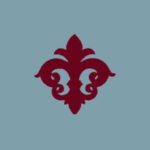 For this project in Staten Island, New York, we fabricated 19th Century porch architectural details, installed columns, built stairs, replaced ears on window sills, replaced brackets under the eave, fabricated true divided light windows to replace modern replacement windows, and fabricated solid wood louvered shutters.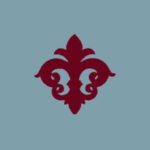 For this Circa 1860 house in Pennsauken, New Jersey, we replaced the cornice to match original, rebuilt the internal gutter system, flashing and roofing, repaired the wood siding (replaced rotten pieces), and reinforced water-damaged framing.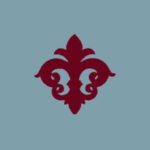 For this project in Camp Hill, Pennsylvania, we repaired insect and water-damaged logs with consolidant and epoxy system. Daubing was replaced with a historically accurate lime-based daubing.