The majority of the time it is necessary to match what is existing in the building or pieces of the original trim work we find within the house.  Our shop produced all of the woodworking in the projects featured below.
Great Conewago Presbyterian Church Floor
Original floor was taken to our shop, cleaned, milled to replace tongue and groove that had been broken, and then re-installed.
A cupola custom made for a farmhouse in Eastern Lancaster County.
A fireplace surround made for a Southern Lancaster County Farmhouse.
Porch in Wrightsville, Pennsylvania
 Six-panel Colonial style Black Walnut door, with a mortise and tenon frame pegged together.
Backside of the six-panel Colonial style door with Rose Head decorative nails creating a pattern.
Four-panel Chevron door made of Black Walnut.
Chevron detail on the Black Walnut door.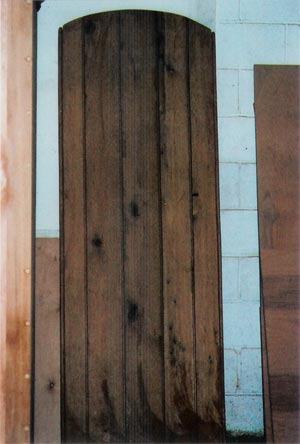 Plank door with a decorative bead.